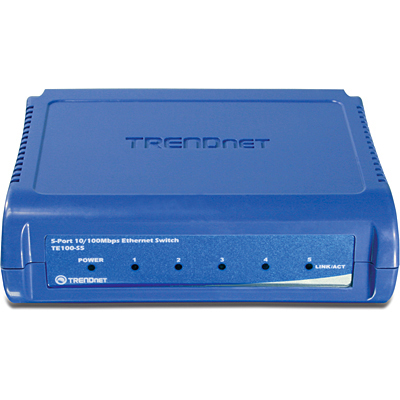 Just a few days ago I was playing around with my network setup and I got to the point where my router had no more extra ports. I had a old trendnet switch lying around. I hooked it up and bam! had some more ports. 1 day later I guess it was too much for it so it gave away. I went on Newegg and found this guy:
http://www.newegg.com/Product/Product.aspx?Item=N82E16833156066
Its the TE100-S5 so far it seems to be very solid. I purposely hooked up several machines to test out its durability downloaded everything nicely. All said and done ended up costing me about $16 bucks. Probably one of the most solid switches ive seen in a while for that price.
-Ed